The specialist in access to roofs, floors, walls and ceilings.
Gorter® is an international company that was founded in 1928. Since the nineteen-nineties, Gorter has been specialising in access through roofs, floors, walls and ceilings. The Gorter Group™ is now represented in Europe, Australia, Asia and the Middle East.
Gorter® provides complete, reliable access solutions in the form of hatches with matching ladders and stairs. The parts for this are not only optimally matched in terms of technical design, but also from the point of view of safety and, where possible, certified by recognised bodies. It is with good reason that Gorter is the specialist where access through roofs, floors, walls and ceilings is concerned.
Benefits:
Roof hatches RHT are CE certified
This is way above the insulation values of other suppliers!
Gorter is ISO 9001 certified
Roof hatches and combinations with ladders or stairs stand out on the market by being the only ones with the TÜV NORD certificate and the Aboma® safety standard mark.
Supplying KOMO®-attested products
Products that meet the stringent EN standards
Tried and tested solutions.
Unique 10-year product warranty on all roof hatches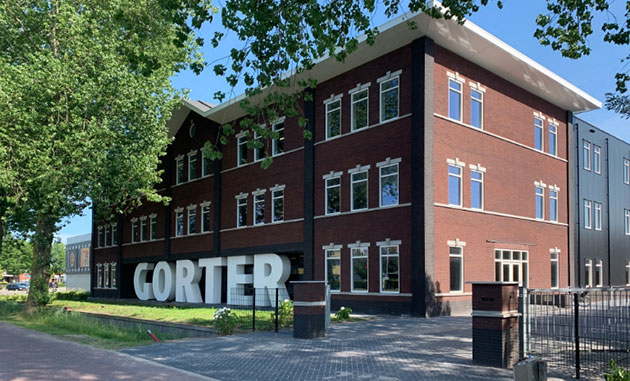 Fast delivery and cost savings
Gorter access hatches in standard sizes are available from our stock. This means that delivery will usually take between 1 and 5 working days depending on your delivery location. Prices are attractive and you will save on structural facilities.
Complete and smart access solution
For your comfort and safety, Gorter provides ready-made combinations with a matching ladder, fixed stair or scissor staircase. With a comprehensive solution from Gorter, you will be investing in a complete access solution that has proved to be safe, reliable and smart. You can be sure of that!
Best product information for architects & contractors
At Gorter, we understand that as an architect, you will want to specify a reliable, problem-free, safe roof hatch certified to the latest standards. A product that has demonstrably proved itself, both in practice and by stringent criteria, and one that fits neatly into your design.

With Gorter, you will have the right product specifications directly on-line without further hassle that meet your own specifications. What is more, you will find all the CAD/BIM drawings, specification sheets and manuals that may be required for the products. We will also be happy to assist you by providing advice to suit your preferences, customised texts for invitations to tender and any additional drawings.