The success of the Gorter glazed roof hatches continues following the launch of the new RHTG roof hatch fitted with triple insulating glass known as triple glazing. Glazed roof hatches are often used to access roof terraces and roof gardens and, in this new type of glazing complemented by yet another size option, they offer even more advantages!

Optimum insulation
The new Gorter glazed roof hatch, like all Gorter roof hatches, has a fully thermally broken curb (U ≤ 0,238) and, when equipped with the HR+++ Triple Glass pane, its insulating performance is even greater. The triple glazing of the new roof hatch increases the window's insulation value U from 0.83 to 0.50 W/(m².K) in accordance with EN 637-2011. This particularly favourable value of 0.50 W/(m².K) was obtained because of the argon gas filling and plastic caps in the frame, among other things. This makes sure the heat in the underlying space is retained even more efficiently.
An additional heat-reflective coating has been applied inside the glass to help minimise the drop in the surface temperature on the inside under extremely cold weather conditions. This allows for a reduced cold trap along the window and makes it suitable for combinations with LTV solutions (low-temperature heating), such as rooms with floor heating, for instance.
Natural light and good protection
In addition to letting in a maximum amount of light because of its large surface area, the roof hatch window filters 100% of the incoming UV light, protecting furniture and other items in the underlying space from the fading effect of this light. The roof hatch also provides physical protection. As a result, the roof hatch is impact and burglary resistant (in accordance with EN 356: NPD/NPD/P2A).
Versions
The glazed roof hatches with Triple Glass are available in the RHTG1015 (standard clearance 1000 x 1500 mm) and RHTG9024 (900 x 2400mm) models. In addition, the RHTG9030 (900 x 3000mm) was recently added to the range.
Gorter also supplies roof hatches combined with modern aluminium fixed stair, giving you a complete roof access solution which is not only easy to fit, but also guaranteed safe to use and durable. For example, almost all combinations bear the TÜV NORD, KOMO® and Aboma safety testing certificates. What's more, all Gorter roof hatches come with a 10 year warranty as standard!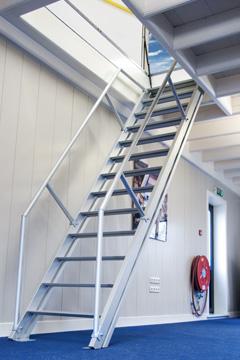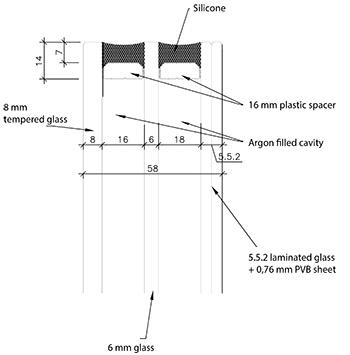 More information about translucent / glazed roof hatches
For more information on Gorter glazed roof hatches and roof hatch combinations with fixed stairs, please go to the section on roof hatches on the website. For the implementation of the new Triple Glass roof hatch, you can also contact one of the Gorter branches directly.