People used to go on the roof once a year, but these days the roof is accessed much more frequently. Access is not only for roof maintenance, but also for maintenance of climate systems, GSM masts and solar panels. Safety is paramount when accessing the roof. Here are two steps on how you can safely access the roof.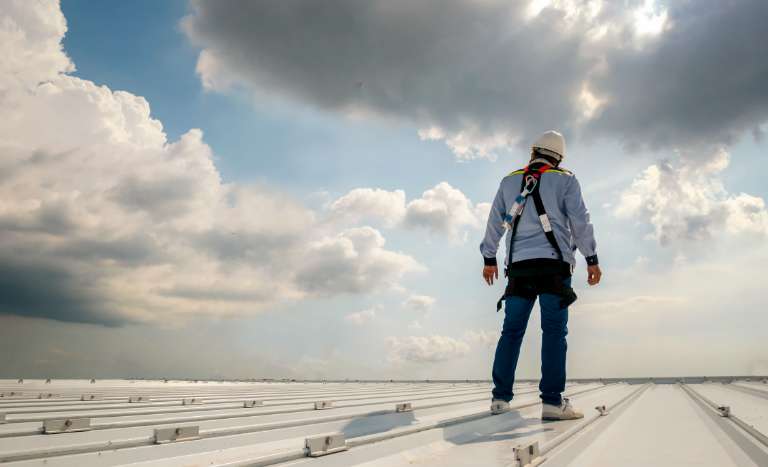 Step 1: secure roof access
Safety is a top priority in roof access. Safety when accessing the roof must even be adhered to in legislation. The BCA covers safe roof access at length in order to maintain a consistent level of safely for all users and across all roofs.
"Step 1" is creating safe roof access. You can achieve permanent and safe roof access in three ways:
Access via roof hatch with a ladder or stairs
Roof access via a gable or cage ladder
Access through a roof house
Let's discuss each option in depth so you can make the right decision for your application.
A. Roof hatch, safe access through the building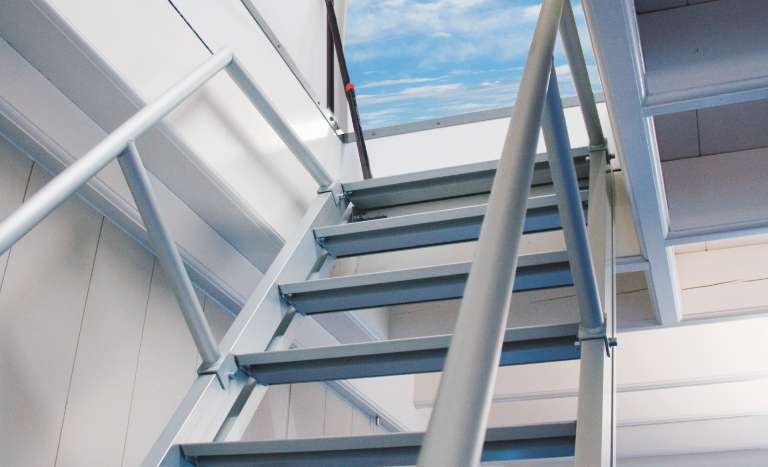 Entering the roof through a building is the safest and most convenient solution in many situations. In this way you can use the existing staircase(s) or elevator in the building. In addition, there is more space, which makes carrying large materials a lot easier and safer. In short, entering through the building is the most ideal access to the roof.
With the installation of a roof hatch in combination with a matching ladder, scissor staircase or fixed staircase, you guarantee the safety of the entire roof access. A permit is usually not required for the installation of a roof hatch. This also saves you time and money and is practical and attractive. In addition, this solution is vandal-resistant, which means that no uninvited guests can get onto the roof and into the building.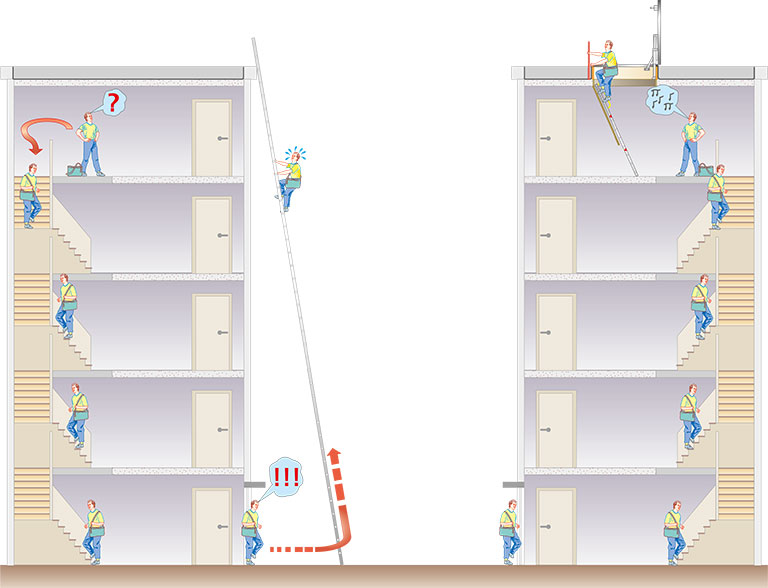 B. Facade or cage ladder, access from the outside of the building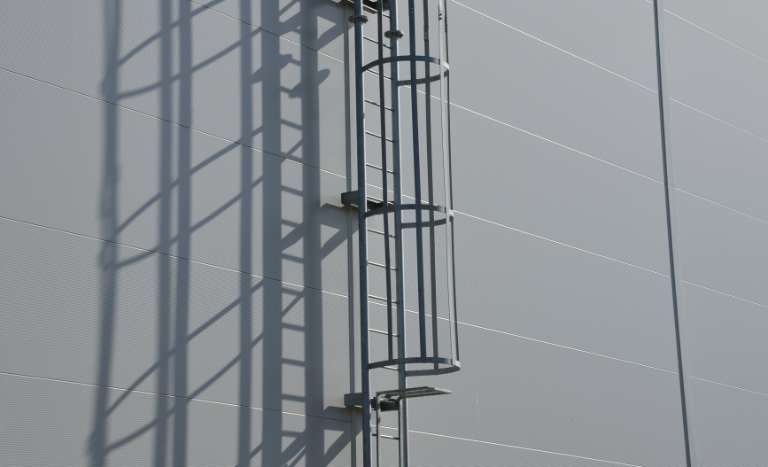 It's also possible to enter the roof through the facade. For this, a fixed facade or cage ladder is used. This solution is regularly used in industrial buildings. If the building view has priority, such as for offices or apartments, this solution is less suitable. Additionally, it's not always a pleasant experience to enter the roof with a gable or cage ladder, especially at great heights or in bad weather. The limited space within a cage ladder also limits the number of materials which can be carried and the bottom of the ladder must always be lockable to prevent uninvited guests on the roof.
C. A roof house – an extra floor on a building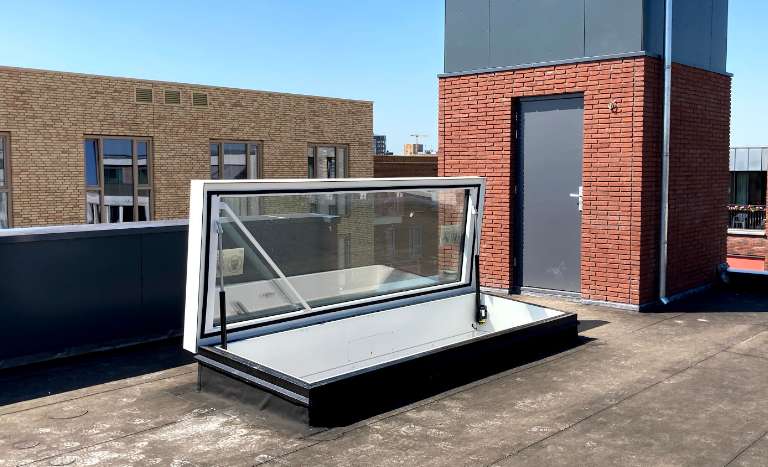 Another solution for entering a roof is through the use of a roof house. This is a roof structure with a door. This solution is often used for access to roof terraces , but you can also find it in office buildings and industrial buildings. The disadvantage of a roof house is that the building needs to be one floor higher to accommodate the roof house and the roof house also counts in the maximum height for the building permit. A roof structure is also far more expensive than a roof hatch. This not only results in higher costs, but it also changes the building's appearance and not always in a positive sense.
Step 2: safety on the roof itself
Various measures must also be taken into consideration on the roof itself. For example, by installing permanent roof edge protection and installing fall line systems or balustrades, safety can be guaranteed on the roof.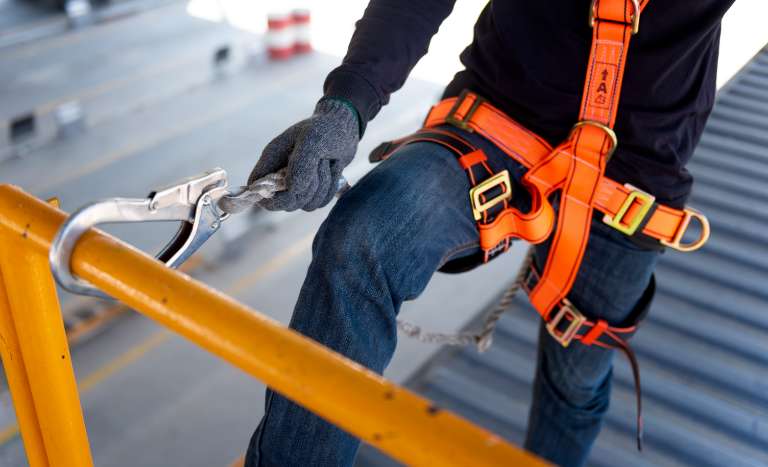 Make sure everything is okay
If safety is not in order, the planned work on the roof cannot be carried out. So, be responsibility and ensure safe roof access is in place and use the correct safety equipment. The BCA outlines all the relevant safety rules and regulations regarding safe roof access to be sure to make sure everything you do complies to these standards.
Advice for safe roof access?
Gorter has a lot of experience in assuring safe roof accesses with roof hatches or facade or cage ladders . If you choose a roof hatch, it's good to know that the Gorter roof hatches have a CE-ETA quality mark and the Gorter combinations with climbing equipment have a TÜV-Nord certification.
Call our team or read more about the options for safe roof access with roof hatches here .