Gorter roof hatch advantages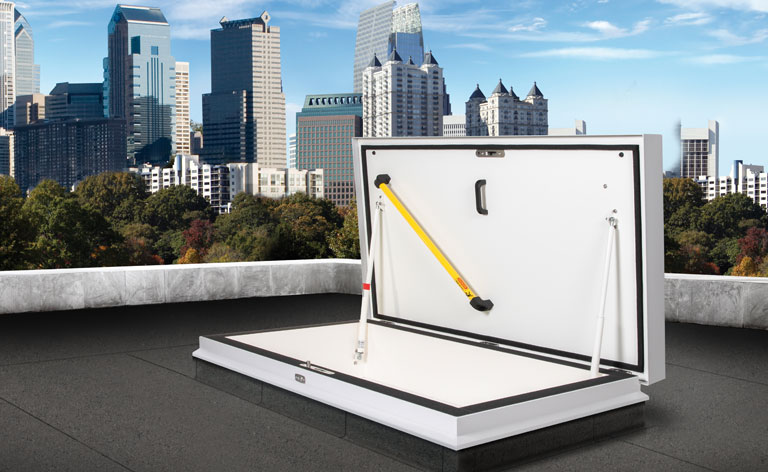 Roof hatches with CodeMark and CE certification
The RHT, RHTG and RHTEI aluminium roof hatches are CodeMark certified for Australia & New Zealand and come with a 10-year warranty as standard.

Besides all Gorter RHT, RHTG and RHTEP roof hatches are supplied with a European Technical Assessment (ETA), undisputed confirmation of proven performance, and an associated CE mark. The ETA is a document that contains information on the performance of the roof hatch as it relates to the essential features of that product.
Maximum safety – TÜV NORD and more
All Gorter roof hatches and combinations are safety tested to the most stringent EN standards and are in many cases supplied with a TÜV NORD certificate, Aboma safety mark and KOMO® certificate.
One of the safety features is the hand rail in a yellow finish characteristic of Gorter, which provides a secure grip when accessing or exiting the roof. Another safety feature is the automatic locking in the open position making sure the roof hatch cannot slam down shut unexpectedly. In addition, the Gorter retractable and removable stairs/ladders such as the scissor stairs and ladder can be locked easily when in use.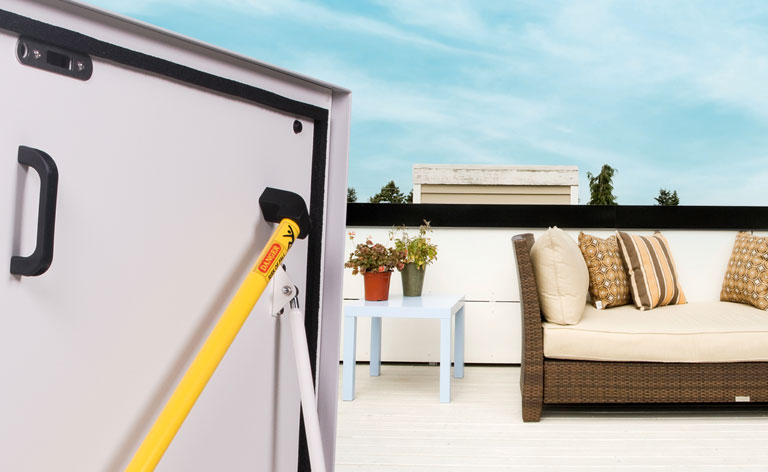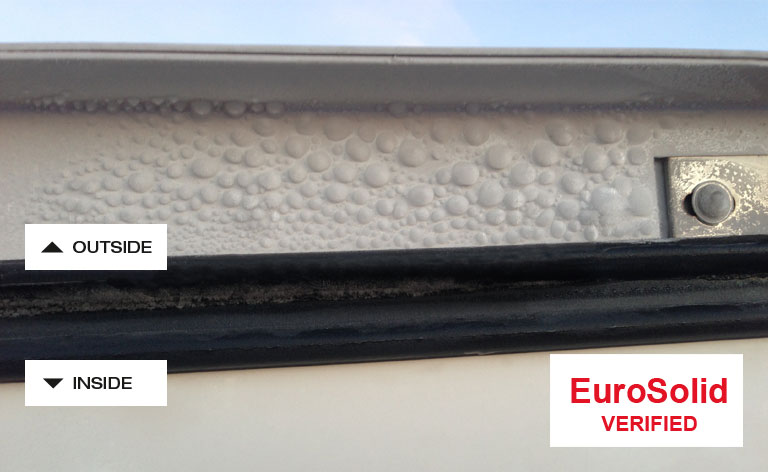 Fully thermally insulated construction
Gorter roof hatches are the only ones in the roof hatch category with a proven high insulating value. EuroSolid investigated the thermal performance according to EN ISO 10077-2 and is officially stating that Gorter RHT roof hatches have an insulating value of Uw ≤ 0,319 W/(m².K)

The good insulating properties are obtained by combining a unique design with the right materials. The roof hatch features a patented (Patent no. 2519072) fully thermally insulated construction and a double sealing between cover and curb. The special design makes sure that during severe winter conditions, or if used in very cold regions, no icing or condensation will occur on the inside of the roof hatch.
Economical and 10-year warranty
Gorter roof hatches are very economical ... and at Gorter you get even more. The hatch has a unique patented, thermally insulated construction which not only gives you a better interior climate but also saves on energy costs. Gorter also gives you more in terms of security. The roof hatches are certified by TÜV NORD, KOMO® and Aboma, so you can always be assured that roof access is safe. In addition, installation is simple and inexpensive as the entire structure is preassembled and light-weight.
It is also important to remember that all Gorter roof hatches – as proof of quality – are supplied with a 10-year warranty. If you want quality at an attractive price, choose a Gorter roof hatch.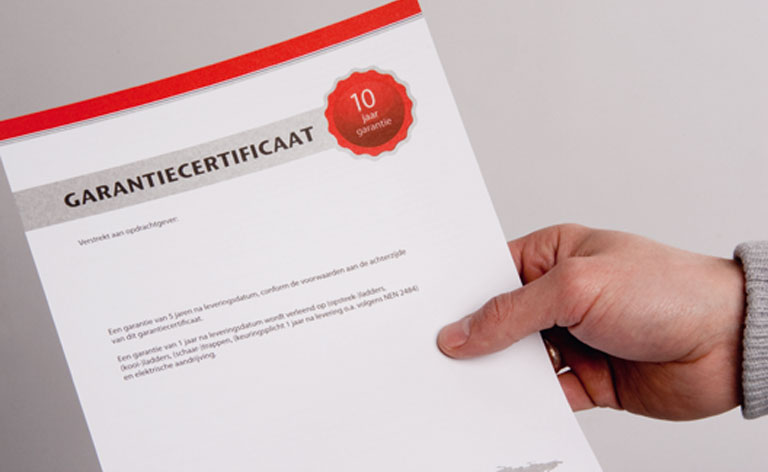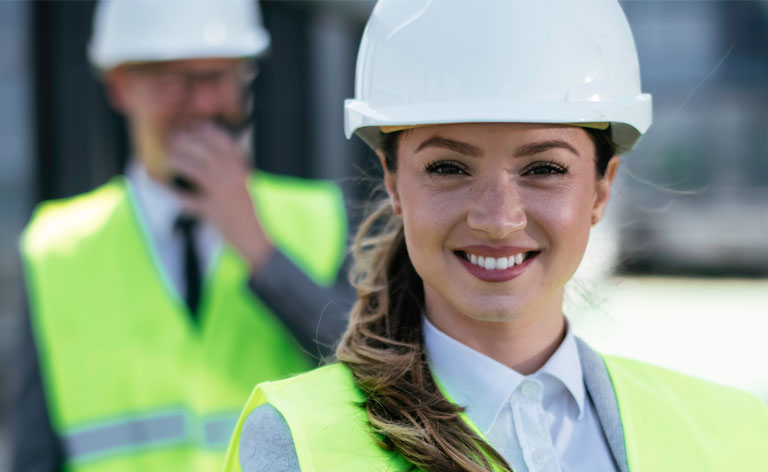 Architectural benefits of Gorter roof hatches
Gorter aluminium roof hatches are up to three times lighter than comparable steel roof hatches. The necessary changes to the roof structure are minimal because of the limited stress on the roof. The lightweight RHT roof hatches are easy to lift and can be installed on the roof without much equipment.

When creating a roof access, a roof hatch offers a lot of advantages compared to a rooftop structure. Indeed, with a roof hatch there is always one floor less to build. This will save you money on construction and future energy costs. The appearance of the building will remain unaltered thanks to the low height of the roof hatch. Partly because of this, there is no need for a permit to install a roof hatch.
With ladder or stairs, ready to install
A total solution for your roof access. Gorter roof hatches can be supplied in combination with matching ladder, scissor stairs or fixed stairs. No need for you to keep looking and installation is simple. With this product combination, Gorter saves you time and costs.

Besides fully matched models, a Gorter combination offers even more benefits. The Gorter combinations are fully TÜV NORD, KOMO® and ABOMA certified. Using the documents supplied, it is easy to meet any requirements set out in statutory safety regulations, such as the Risk Inventory and Evaluation (RIE).

Possible options: roof hatch with ladder, roof hatch with scissor stairs, roof hatch with fixed stairs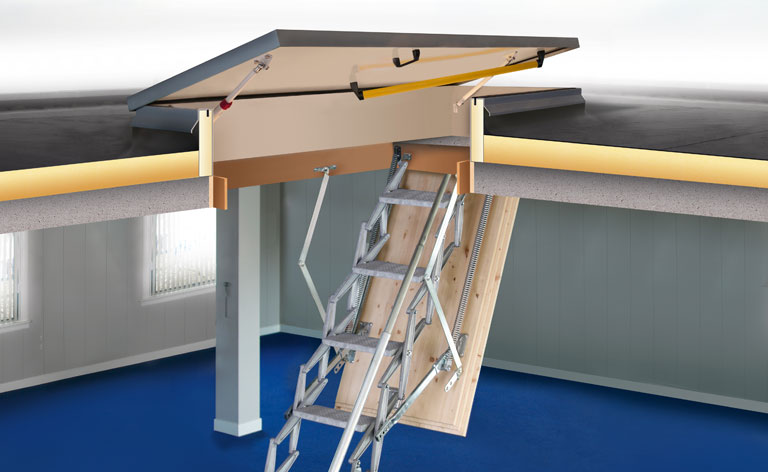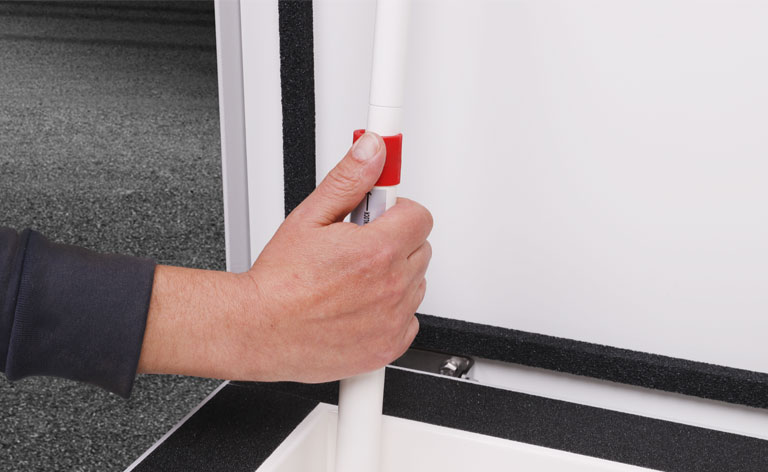 One-hand operation of roof hatch
All manually operated roof hatches have assisted opening with a counterbalance system and controlled closing. With this feature, the roof hatch can always be opened and closed with one hand and minimal effort. It is also possible to unlock the roof hatch with one hand in order to close it.
Roof hatches with electric control
Operate the roof hatch at the push of a button or with sensors. The Gorter electric control is available as an option on all standard Gorter RHT roof hatches. All translucent RHTG hoof hatches are equipped with an electric control as standard.
When electrically operated the roof hatch is fitted with two powerful electric motors allowing the cover to open and close safely and sturdily whatever the weather conditions. The electric roof hatch is operated from a compact control panel or optionally using a wireless remote control. A link to building services or sensors, such as rain sensors, are other options.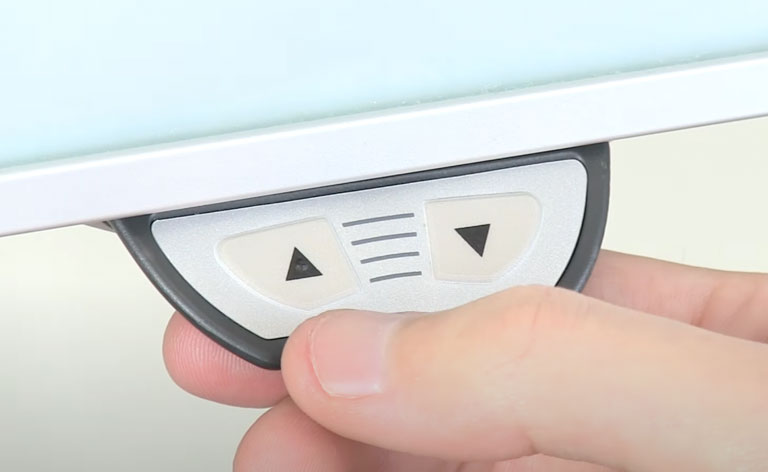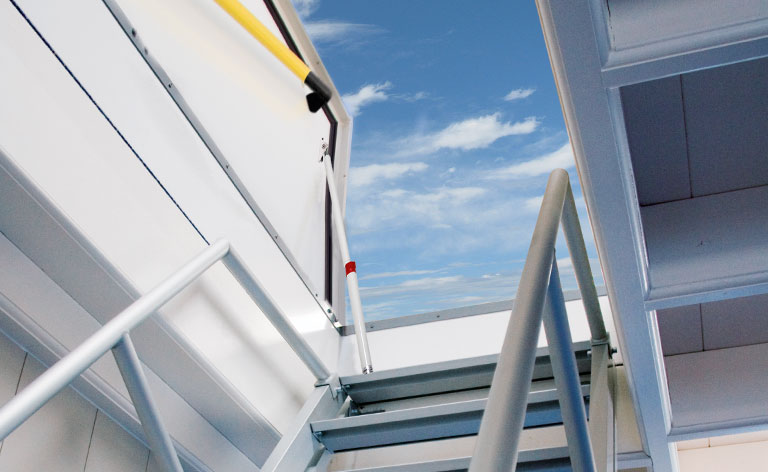 Professional materials and finish
The Gorter roof hatch construction is strong, stable and durable. As a result, the roof hatches are suitable for use on the highest buildings, even in regions with very extreme weather conditions.
All standard roof hatches are made of high quality aluminium and steel, which is anodized for additional protection, and later also treated with an 80 micron powder coating layer. The Gorter ladders and stairs, such as the scissor stairs, ladder and fixed stairs, are also made from high grade corrosion resistant aluminium.
Fast delivery
Gorter roof hatches in standard sizes are available from our stock. Gorter has its own engineering department with which products in special dimensions or versions can also be quickly designed and realized.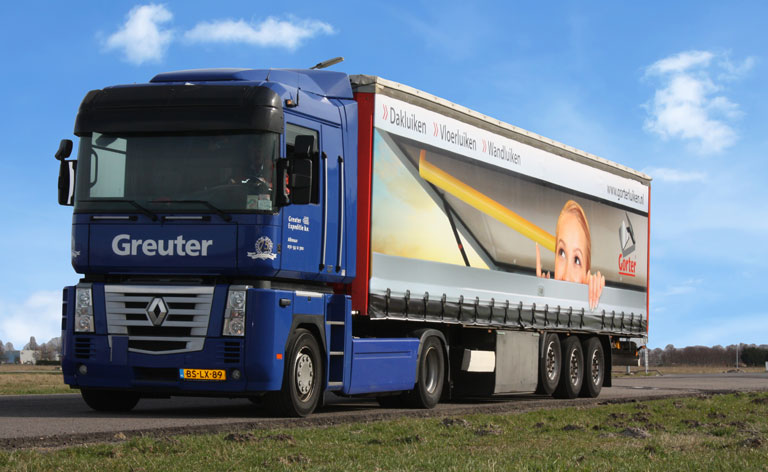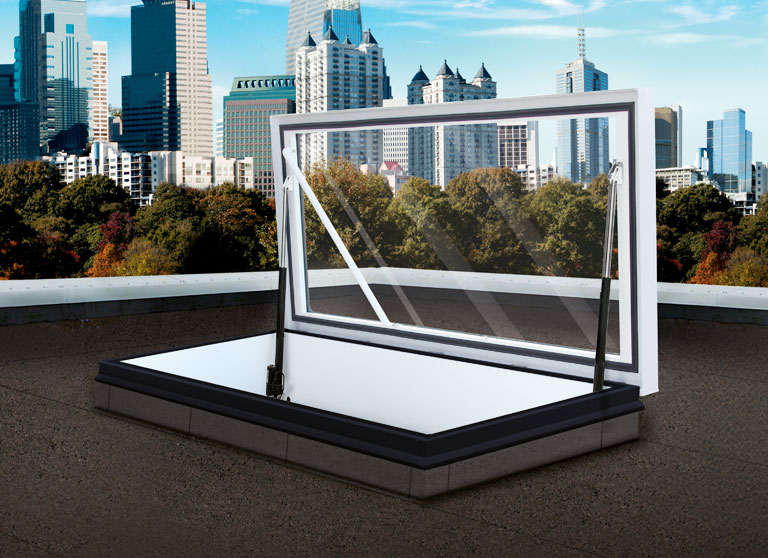 Other variants and roof hatch options
Gorter roof hatches are available from our stock in a wide variety of standard sizes. Gorter also manufactures roof hatches in special sizes, including large roof hatches fitted with a double cover.
Glass roof hatch - Maximum light transmission and optimal insulation. HR+++ safety glass, burglar-resistant, including electric motors and electrical control.

Fire-resistant roof hatches – With KOMO® certificate and EI120 classification for the standard fire-resistant roof hatch.
Explosion vents – Gorter explosion vents automatically provide an opening in the case of a pre-specified pressure build-up and are equipped with the patented Gorter Explosion Release Control.