Roof hatch with fixed stairs
Access to the roof with style
Gorter's standard combinations of a roof hatch with fixed stairs are not just stylish in their appearance but also demonstrably safe and reliable. The combination is ideal for application in situations where the roof is frequently accessed or where access must at all times be immediately available.
The roof hatch with fixed stairs can be supplied in nine different combinations with roof hatch dimensions ranging from 1000x1500 mm to 1000x3000 mm. There are two versions of the fixed stairs; the GS50 and the GS55. The GS50 is the shorter version of the GS55 stairs, which were primarily designed to be used with lower ceiling heights.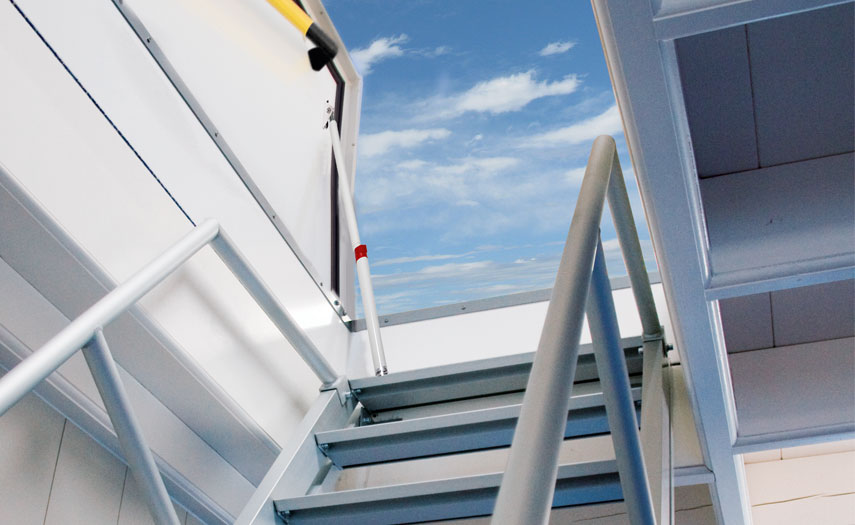 Characteristics of the combination roof hatch with fixed stairs
Modern appearance owing to the chosen material and design
Roof hatch with light-transmitting or closed cover
Fixed stairs will, depending on the version, reach ceiling heights of 2500 mm to 3370 mm
Complete GS55 roof hatch combination is TÜV NORD certified
Easy to install. Roof hatch and fixed stairs are delivered fully assembled. The fixed stairs feature automatic horizontal levelling of the steps.
Maximum safety; anti-slip steps, robust railing, roof hatch with soft close cover and counter-balance system
Choice of two stairs and five different roof hatches
The roof hatch combinations are available with two stair designs. The standard GS55 fixed stairs with ascension angle of 55° to 65° degrees or the steeper GS50 fixed stairs for use in smaller spaces or in combination with a smaller roof hatch.
Safe handholds
Safe handholds will be provided throughout the entire route to the roof. The steps are fitted with two railings and the cover of the roof hatch is also fitted with rail, giving you a handhold in the final stage of accessing the roof.
TÜV Nord certified
The GS55 combinations are certified by TÜV NORD in accordance with EN-ISO 14122-3, whereby, in accordance with the Arbo wet (Dutch HSE legislation) the TÜV NORD certificate serves as evidence in the Risk Inventory and Evaluation (RIE).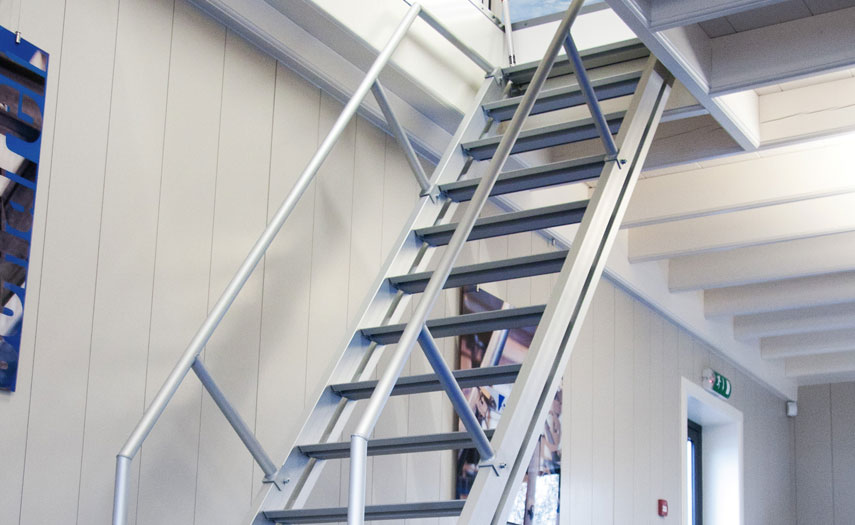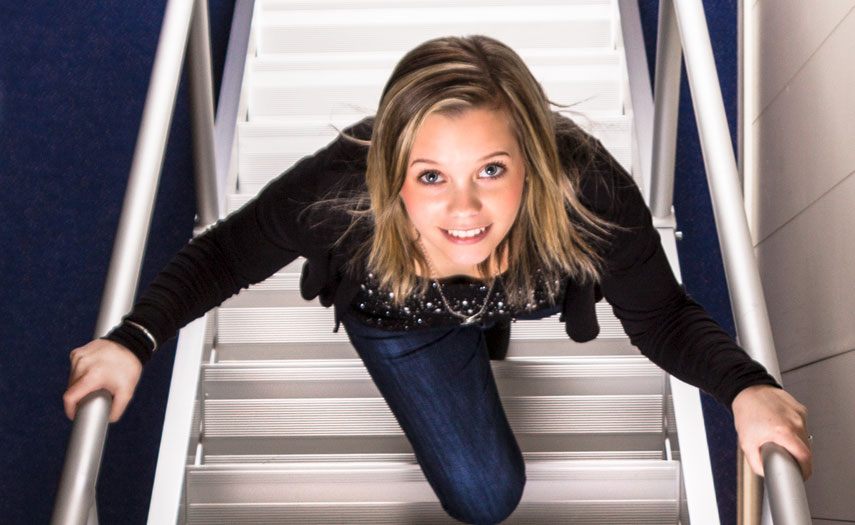 For offices, apartments or houses
Roof hatches with fixed stairs offer practical access to roof terraces, air conditioning units, lift machine rooms, window-cleaning installations, solar panels and other facilities on the roof. The roof hatch can also be used to create an escape route to the roof.
The RHT roof hatches can be used on flat, insulated or non-insulated roofs made of concrete, steel or wood, with a maximum roof pitch of 30°.
Interested?
Request a quote here or take a look at the specifications