Access panels - Gorter wall door or ceiling door
Access panels in the form of a wall door or ceiling door provide access to pipe ducts and gaps which are otherwise difficult to access for repairs or servicing. Access panels are used in commercial and residential construction, but also in industry.
The Gorter access panel is as standard made of KTL treated steel and is finished with a layer of powder coating.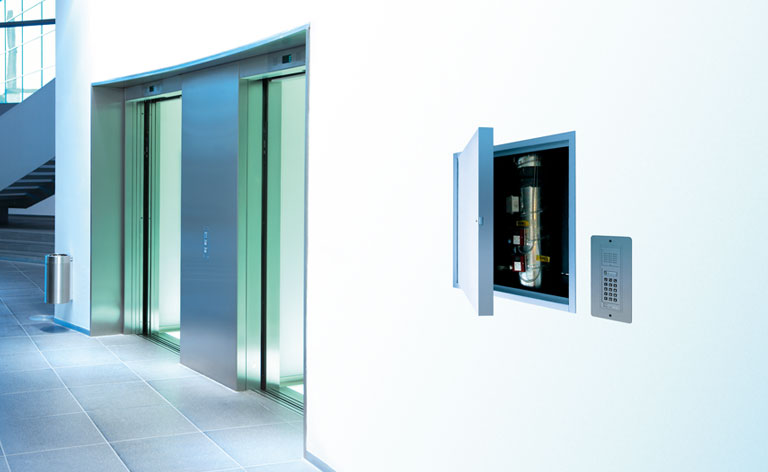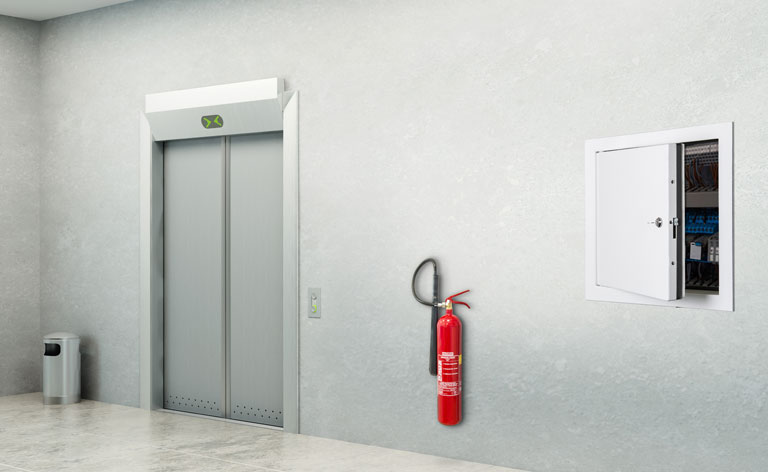 Standard and fire-resistant access panel
In addition to the standard model, the access panel is also available in a fire-resistant design with a fire resistance classification of E: 120 minutes.
Standard access panels can be installed in system walls, stone walls and ceilings. The fire resistant panel is only suitable for installation in walls due its weight and fold-out.
All wall and ceiling door models have an automatic lock and come with a 5-year warranty.