With Gorter's fire-resistant hatch, you not only get easy and secure access to flat roofs but also a robust fire barrier that provides up to 120 minutes of protection. These fire-resistant roof hatches can be used on flat roofs with a maximum slope of 5°.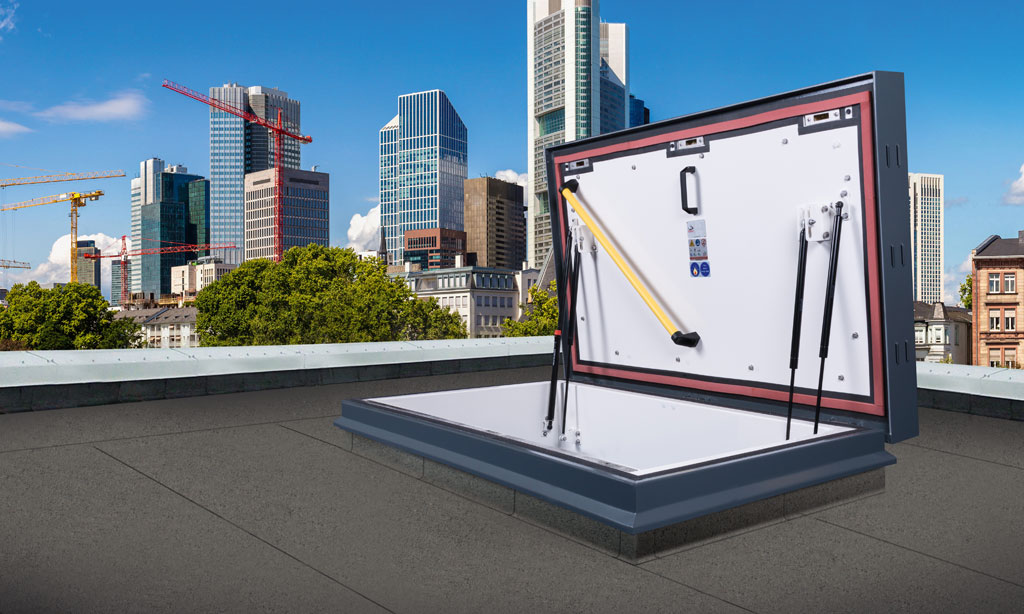 A complete roof access solution, with a ladder or stairs
Roof hatches not only provide access to roofs for maintenance work but also offer access to solar panels, air conditioning installations, or rooftop terraces. Gorter fire-resistant roof hatches can be delivered with a ladder, scissor staircase, or fixed staircase, providing a complete, safe, and TÜV NORD-certified roof access solution.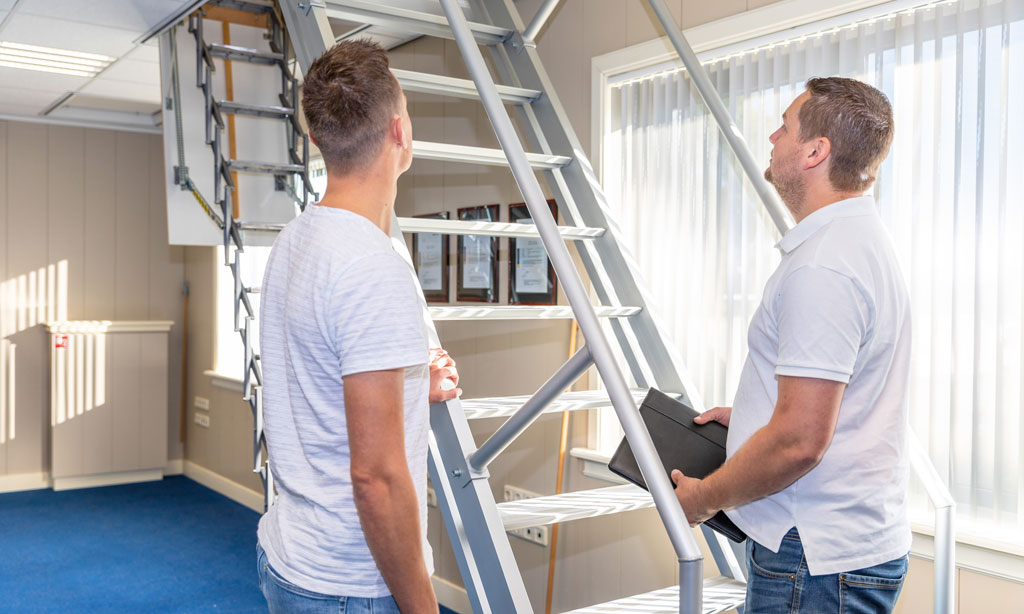 120 minutes of fire-resistant hatches
Gorter's fire-resistant roof hatch is the only one tested by the Efectis test institute according to EN 1634-1 and EN 13501-2. The roof hatch also complies with the Australian standard AS1530-4 and the British standard BS476: part 22.
The RHTEI fire-resistant hatch meets the following classifications:
EI 1: 120 minutes
EI 2: 120 minutes
E: 120 minutes
Optimal Safety and Convenience
The roof hatches are equipped with an advanced counterbalance system and a counterbalance mechanism. This allows you to effortlessly open and close the roof hatch with one hand. Another feature of Gorter's roof hatch is the yellow handle, which is not only highly visible but also provides a secure grip when stepping onto or off the roof. Safety and ease of use go hand in hand.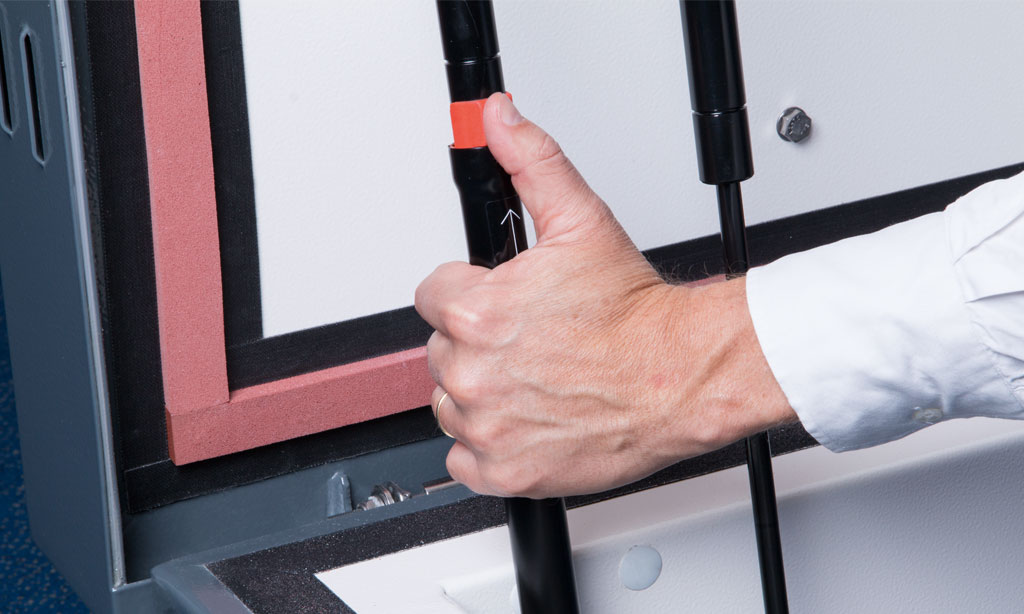 Architect Information – BIM Drawings and More
As an architect, you can easily download BIM - 3D and 2D CAD drawings from our website. We also provide access to all available specifications. Here, you will find the specifications and dimensions of the fire-resistant roof hatch.
Want to know more about Gorter roof hatches and combinations with ladders or stairs?
On the following page, you'll find an overview of all versions of Gorter roof access hatches.
Do you have specific questions or want to request a quote? Our expert Gorter advisors are ready to assist you. Contact them directly or request a quote online.