Between 2 to 13 August, Gorter® will be moving to a new location in Schagen. A stone's throw from the existing location, a completely new building has been built with more space for sales, administration and the technical department. Production will also be expanded with an assembly department in Schagen.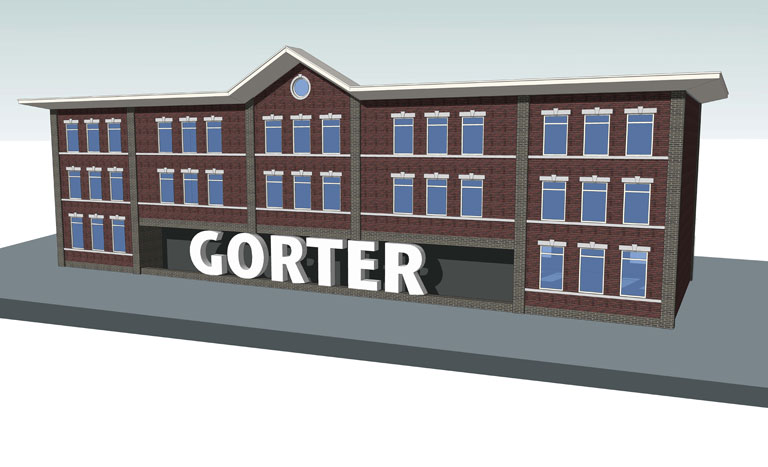 Gorter goes for sustainability - the new building
On 10 November 2020, the first pile was driven for the new building, which was realised by Ouwehand Bouw from Katwijk. The building is to a large extent energy neutral with the application of geothermal heat pumps, 1,740 m2 of solar panels and of course a very energy efficient Gorter® RHT roof hatch.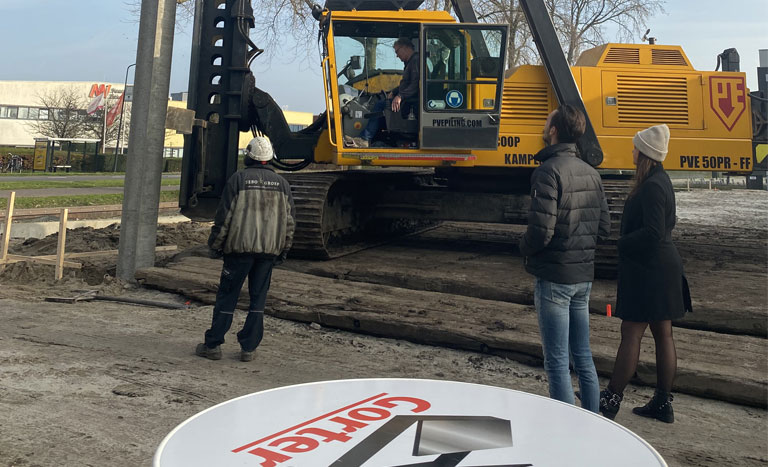 Relocation of production
Behind the new office building on Zuiderweg in Schagen, there will also be a production/assembly department. The realisation of this will take place in a second construction phase that has recently started. Sacha Beers - director of Gorter Group - explains: "Last year we decided to move the entire production to Schagen. The production plant in Hungary has been sold and we believe in the power of a combined development and assembly site." Work can be carried out more efficiently. "It will bring many benefits to Gorter and its customers, as well as new and innovative product developments". "The production expansion is expected to create between fifteen and twenty new jobs in Schagen. Further information about this will follow.