As of 1 January 2019, Gorter has adjusted its product portfolio for roof hatches and floor doors to achieve better alignment with market demand and the practical application of the hatches. For both the roof hatches and the floor doors, new dimensions have been introduced.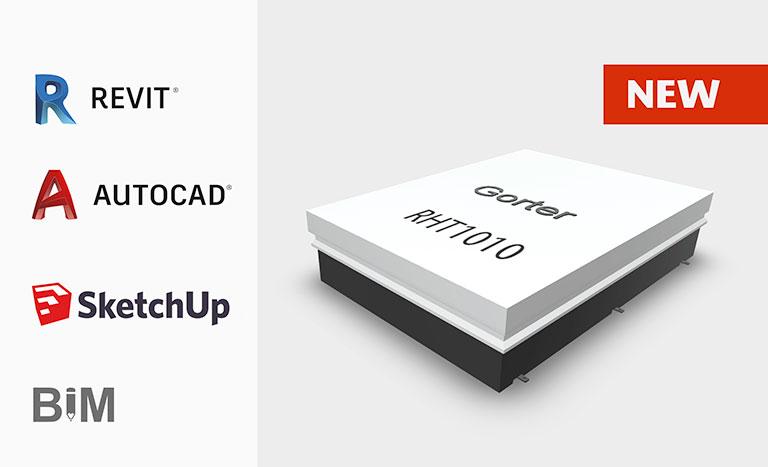 New daylight openings for the roof hatch and floor door
In the roof hatch product portfolio the RHT1010 (standard roof hatch), RHTX1010 (explosion vent) and RHTEI1010 (fire resistant hatch) have been added, with a daylight opening of 1000 x 1000 mm. These replace the less commonly used hatches. The explosion vent RHTX is now available in three standard sizes.
For the standard hinged floor doors WA, WAEI, WAPT and OP, hatches with a daylight opening of 1000 x 1500 mm and 1000 x 2000 mm have been added to the product portfolio. These replace two less commonly used daylight openings. Naturally, it is still possible to produce virtually any Gorter floor door or roof hatch with a special daylight opening.
CAD/BIM drawings and specifications
With these adjustments, the information available for architects, designers and contractors has also been amended on the website. New CAD/BIM drawings and specifications can be downloaded at the product level and under the menu item architects. Want to know more? Take a look at the options for roof hatches and hinged floor doors.