The new extremely insulated Gorter RHTEP roof hatch also acquired a European Technical Assessment (ETA-18/0287) in late May. This allows the roof hatch to acquire a CE marking and gives it an indisputable substantiation for the proven performance such as the insulation value of Uw ≤ 0,198 W/(m².K) for the entire roof hatch construction.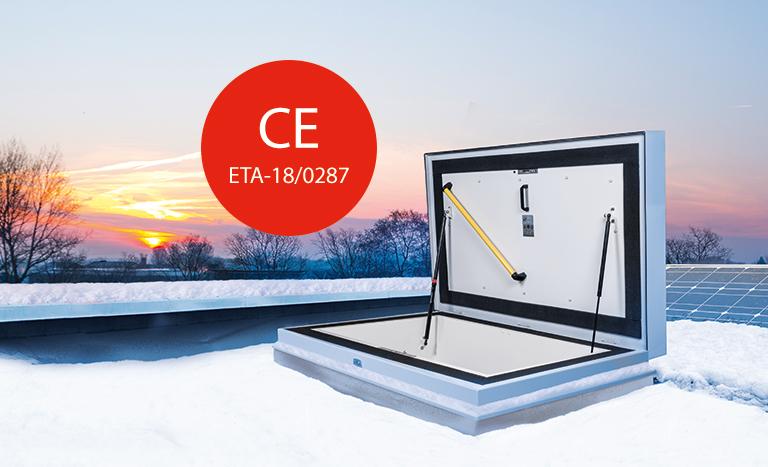 Unique in the roof access segment
The RHTEP roof hatch is the second type of roof hatch supplied by Gorter with a CE (ETA) marking. The certification is unique in the roof access segment, in which various parties often provide confusing information regarding the performance and insulation values. There are suppliers who only mention the insulation value of the insulation material, giving the entire roof hatch construction, for example through the absence of a thermal separation, a completely different performance. Gorter has had the insulation value determined for the entire roof hatch construction, and with this it sets a new industry standard!
Honest and clear information provision
With the introduction of the ETAs linked to the CE marking, suppliers of construction products can no longer provide an incorrect statement regarding the essential characteristics and performance of the products. This will benefit the honesty of information provision towards all construction-related parties and openness in the market.
More information
You'll find product information and a description of the extremely insulated RHTEP roof hatch under the products menu item. You can also download the product specifications and ETA statement here. If you're looking for a standard roof hatch which also has good insulation characteristics and CE (ETA), then view the specifications of the RHT roof hatch.