Floor door, detachable - Gorter® floor doors
Gorter floor doors with detachable cover offer an economically convenient solution in situations where the door is not opened frequently and the specified sizes are minor. That is because health and labour regulations limit the weight that one person - in normal circumstances - may lift up to 24 kgs. Depending on type floor doors with detachable cover are manufactured from galvanized steel, stainless steel or aluminium.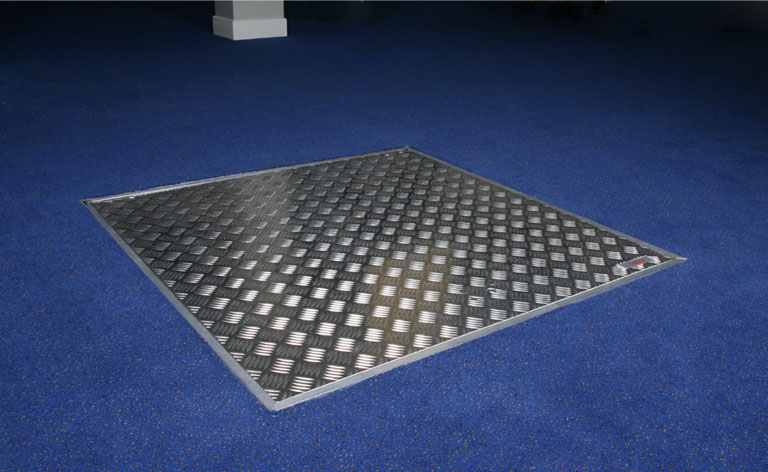 Removable flat or tileable cover
To suit your application floor doors with detachable cover can be supplied with flush cover or recessed cover for tiles. Flush covers are made from checker plate.
Recessed covers for tiles will be supplied with a 27 mm, 50 mm or 65 mm deep pan provided with mesh wiring
Insulated floor doors
The removable deepened floor doors are also available with insulation. The hatches have a Z profile containing an insulation plate made of polyurethane rigid foam with an aluminium protective layer on both sides. The hatches have an RC value of 3.6 m2 K/W.