Roof hatch with HR+++ glass - Gorter® translucent roof hatches
Gorter glazed roof hatches with window are ideal for use in buildings or homes where natural daylight is wanted in the rooms below. The roof hatches can be supplied in combination with a Gorter fixed staircase for complete, safe and certified roof access.


The entire structure of the roof hatch is thermally broken. Together with the HR+++ triple glass, this guarantees very good insulation and a comfortable climate in the rooms below. The translucent roof hatch has a sloping, self-cleaning window which is impact and burglary-resistant. All RHTG roof hatches are supplied with a European Technical Assessment (ETA-18/0831) and are CE marked.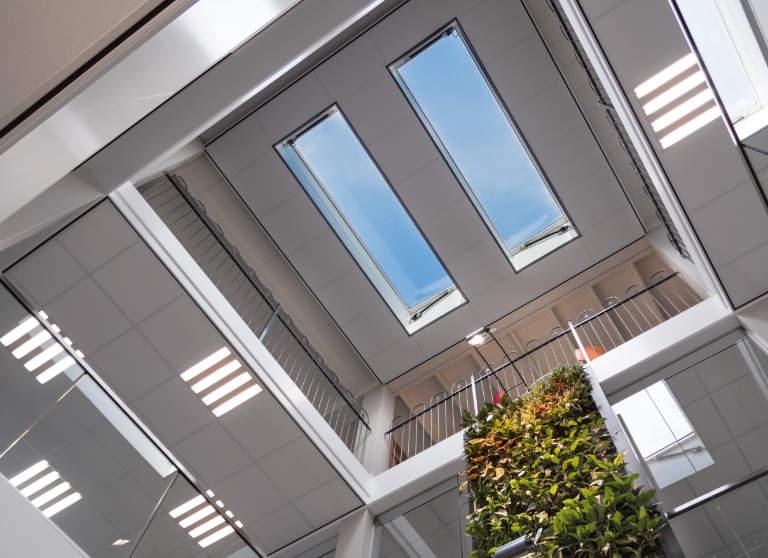 For roof terrace, office and home
Roof hatches can be used as escape hatches, but in most situations, they provide a convenient access to roof terraces, cooling installations, lift machine rooms, window cleaning installations, solar collectors, and other facilities on rooftops. Glazed roof hatches can be installed on flat roofs with a maximum slope of 5°.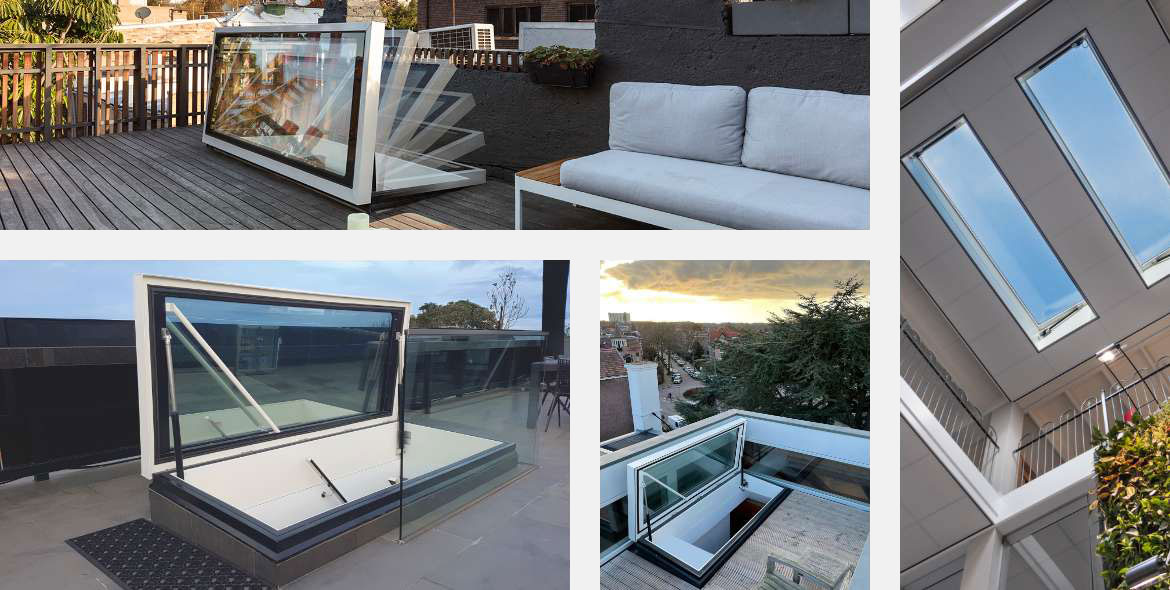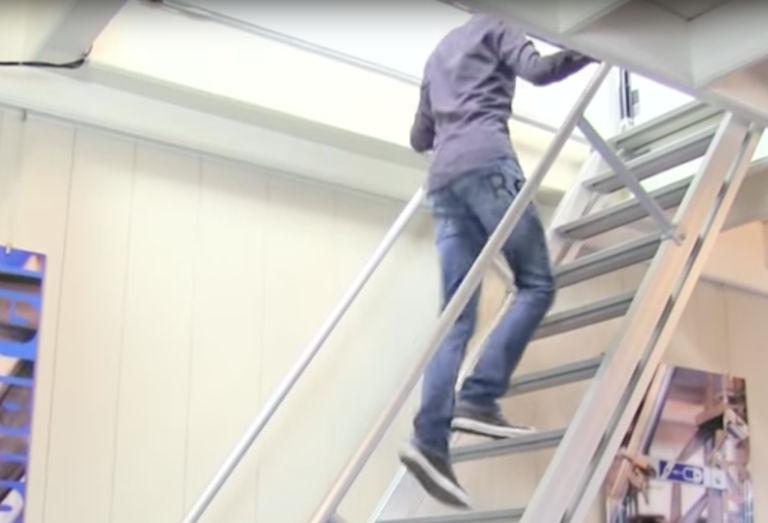 Gorter combinations
With a Gorter combination, you have a total solution for roof access from the top storey of a building. A Gorter combination for a glazed roof hatch consists of a roof hatch with matching patented and fixed staircase. A combination offers three advantages.

1. The roof hatch and accompanying stair are designed to suit each other completely.
2. Your access to the roof is completely safe with a TÜV NORD certified ladder or stairs
3. The combination is easy to fit and ensures an excellent solution both inside and out.
How the roof hatch with window works
Electric control
Operate the roof hatch at the push of a button or with sensors. All Gorter window roof hatches are supplied with electric controls as standard. When electrically operated the roof hatch is fitted with two powerful electric motors allowing the cover to open and close safely and sturdily whatever the weather conditions. They are operated using the remote control and/or ventilation switch provided.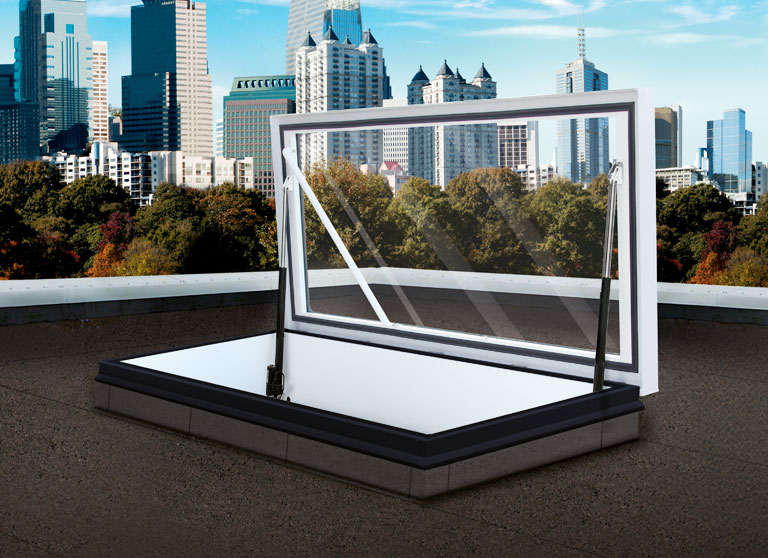 Safety first with a Gorter glazed roof hatch
The glazed roof hatch is operated by a single press of a button
Impact and burglary-resistant glass
A diagonal hand rail helps when climbing or descending the stairs
Fall protection: keeps the roof hatch closed when you are on the roof
Safe, approved and certified
For mounting on insulated or uninsulated roofs in concrete, steel or wood.
Roof slope to 5°. Read the roof hatch manual first.
Please note! You cannot walk on the glass panel of the glazed roof hatch.
Interested?
Request a quote here or download the folder