October 2021 the Europa-Park Stadion was officially opened as the new home stadium of German football club SC Freiburg. The new construction replaces the former dated and too small Schwarzwald-Stadion. HPP Architects designed this sport complex for their client Stadion Freiburg Objektträger GmbH & Co. (SFG), and created place for 34.700 spectators. The geometry of the flat roof shows an unmistakable character of clear structure, still with an abundance of great openness.
On the top of this impressive roof HPP Architects chose to place a Gorter special sized roof hatch with double lid. A wise decision in order to guarantee the safety of the maintenance crew.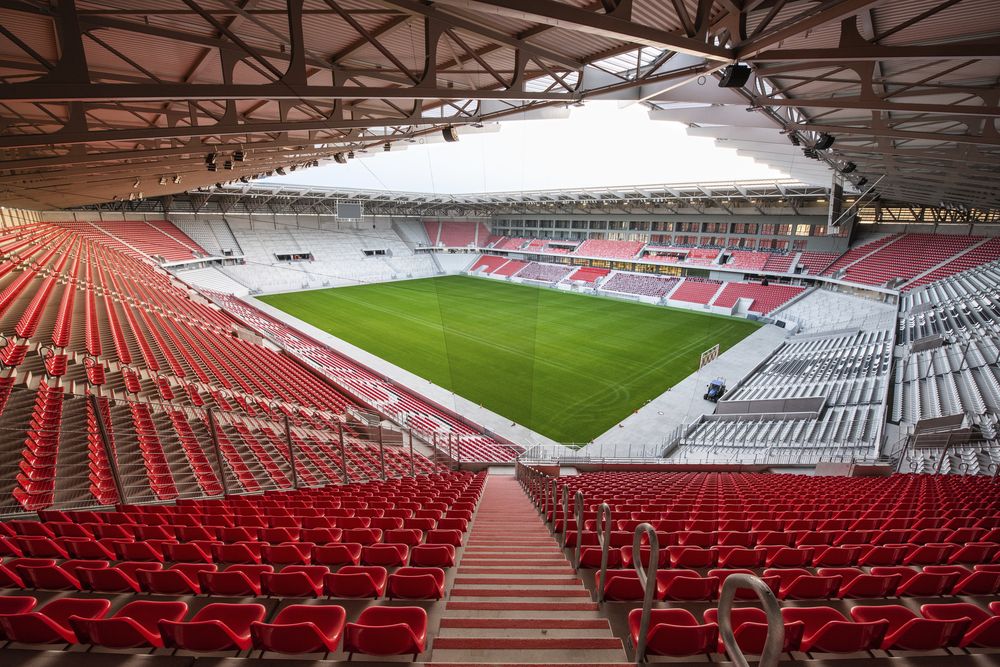 RHT special sized roof hatch with 2 covers
The specialized Gorter roof hatches with 2 covers provide practical and safe access to flat roofs for maintenance work, and in addition it can be also used as materials or lifting hatches. The hatches can be installed on flat roofs with a maximum slope of 30°.
Customized and certified
The Gorter roof hatches in special sizes are, like other RHT roof hatches, made of lightweight aluminum and have a fully thermally broken curb and cover. This roof hatch is unique in the proven high insulation value: Uw ≤ 0.319 W/(m².K).
Gorter's highly professional roof hatch comes with TÜV NORD, Aboma and KOMO® certification. And also with a 10 year warranty.
It is safe to say that Europa-Park Stadium is ready to play ball!
More information about Gorter roof hatches
Curious what Gorter roofhatches can do for you? We are glad to be of service.
Pictures: HHP Architekten.