Gorter® flat roof window
Gorter glazed roof hatches are ideal for use as flat roof windows and offer many advantages. The flat roof windows are easy to integrate into existing or new flat roofs, improving the aesthetics of the building. The flat roof window solutions are available in three sizes and thanks to the large glass plate provide a lot of daylight in the underlying space.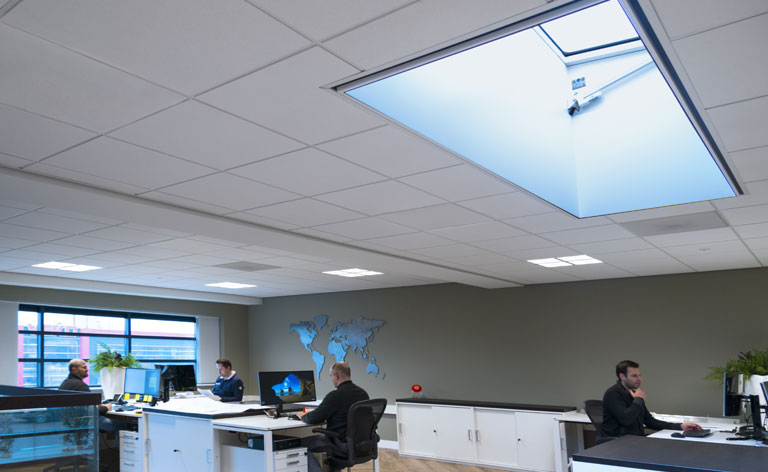 The advantages of a roof hatch as a flat roof window
Which advantages does the Gorter roof hatch offer over the standard functionality of a flat roof window? The roof hatch is standard equipped with two powerful electric motors which allow you to open it for ventilation purposes. The opening is continuously adjustable, allowing you to choose any ventilation position. The glass plate is placed at an angle so that the water runs off, making the flat roof window self-cleaning. In addition, the roof hatch is equipped with HR+++ glass and has a thermally broken construction for maximum insulation and heat retention. The construction furthermore prevents condensation on the interior of the glass and the curb. And if you need to access the roof for maintenance, you can use the roof hatch.
Electrical operation
Operate the flat roof window with one press of the button or via sensors (temperature or rain). The two powerful electric motors ensure that the window can be opened safely and stably in all weather conditions. As standard, an RF remote control and ventilation switch are provided with each roof hatch.
Removable grip
As you will probably not use the roof hatch in a flat roof window application, the diagonal handle can be easily removed for roof access and is no longer in sight.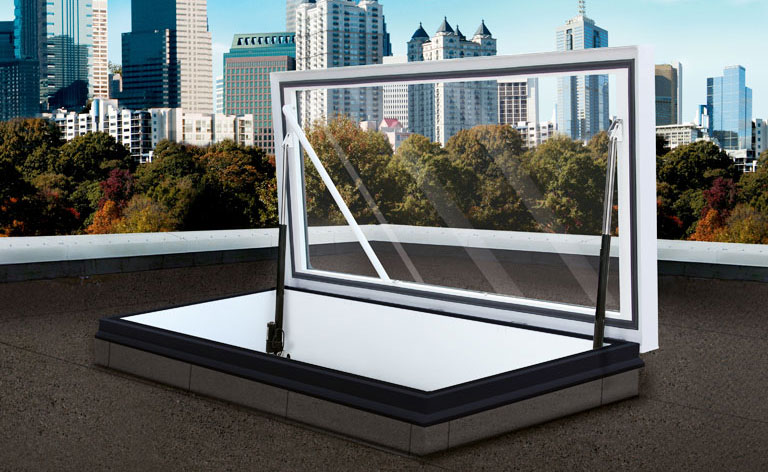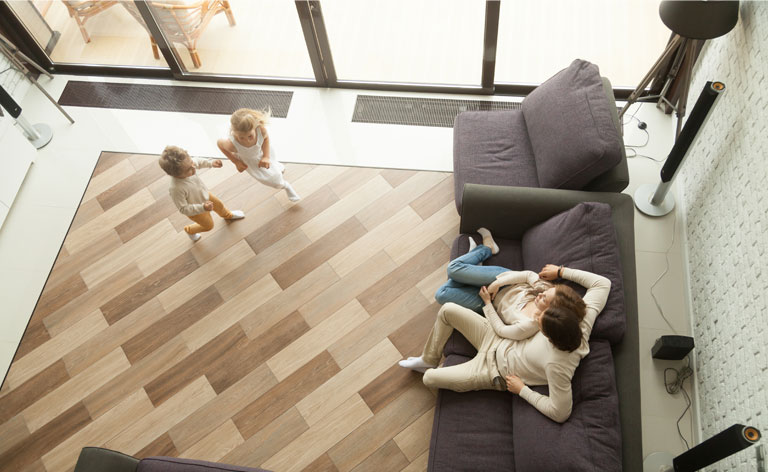 100% UV-resistant
The glass of the roof hatch is 100% UV resistant. The UV radiation of the sunlight is filtered through the window, preventing discoloration of the furniture and interior in the underlying space.
With heat reflection
A heat-reflecting coating has been applied inside the glass. This keeps the temperature stable in both summer and in winter.
Flat roof window - Maximum safety
Thanks to its multi-layer construction, the window is impact-resistant and burglar-roof. All performance metrics of this flat roof window solution are recorded in an ETA document which is linked to the CE (ETA-18/0831) marking of the RHTG roof hatch.
More information
For further information, you can contact your local Gorter branch or consult the following pages: Flat roof window, Accessing roof window-cleaning equipment, Price for roof hatch in less than a minute, Roof door, Access to roof for inspection, Roof access for flat roofs, Gorter roof hatch, Inspection hatch, Electric roof hatch, Roof access for solar panel maintenance, Accessing roof garden or green roof, Aluminium roof hatch, Safe roof access, Roof hatch for renovation