What does a roof hatch cost? Request a price in less than a minute
The price of a roof hatch depends on the chosen size and selected options. The roof hatch prices at Gorter, for standard roof hatches, are between € 1,000 and € 9,000. With a wide selection of options and extras such as large dimensions, electronic operation, additional insulation or a glazed lid, the price range is highly diverse. You would probably want to receive an exact price for the roof hatch of your choice. For this purpose, we offer two options:
Use the quote request tool with which you can configure your roof hatch preferences and request a quotation in less than a minute.
Contact a Gorter advisor. They will be happy to help you make the right choices and provide you any information about any custom-size products.
Price requests only suitable for the business market
Gorter only supplies directly to companies. If you would like to request a price as a consumer, we recommend that you contact a contractor who can provide you with a quotation for both purchase and installation. Of course, it will help if you send the contractor/architect the link to the product on the Gorter website. That will help them to immediately quote you for the right roof hatch.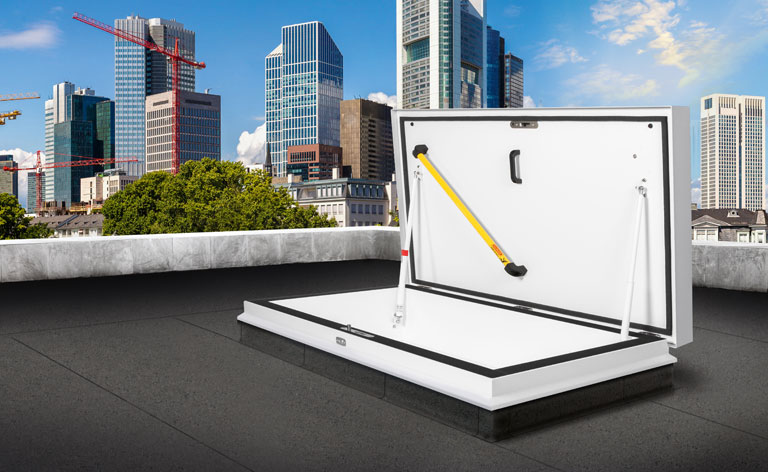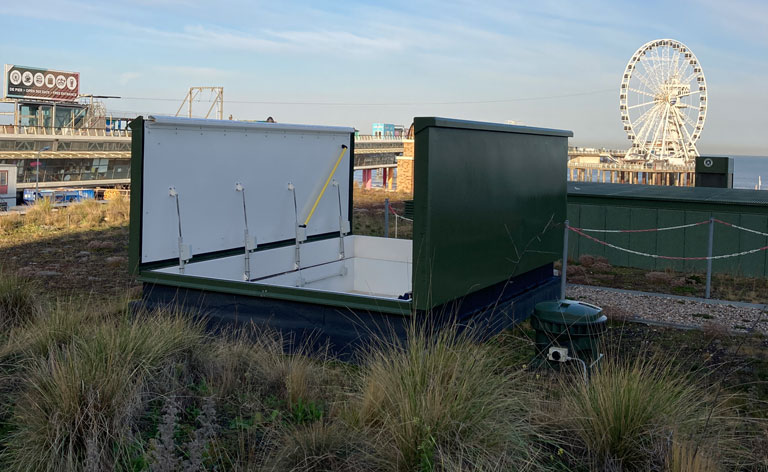 Request a price for a custom-size roof hatch
Gorter also supplies custom-size roof hatches. These can include large or small roof hatches with a single lid. But Gorter also supplies large roof hatches with a double lid and even hoisting hatches.
Would you like to receive a quotation for a custom-size roof hatch? Then please contact a Gorter advisor.
With a Gorter roof hatch, you will save on installation costs
All Gorter combinations for roof access are supplied fully assembled and are thereby quick and easy to install on existing and new roofs. They can be installed on roofs made of different materials. You can read more about this in the technical data sheet roof hatches.
Long lifespan means low costs
The Gorter roof hatches require very little maintenance and have a very long lifespan. This last point is also confirmed through the 10-year warranty we provide on all roof hatches.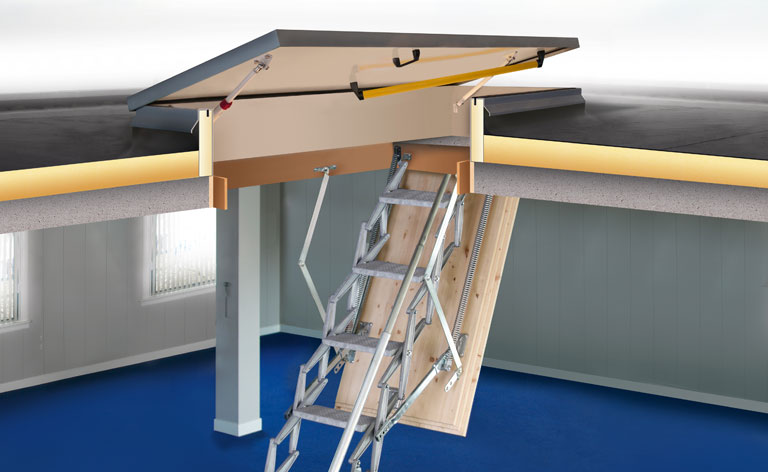 More information about the costs of a roof hatch?
For more information about roof hatches and their costs, please contact your local Gorter branch. You can request a quote via our quotation tool. Read more about roof hatches on the following pages: Access to roof for inspection, Roof access for flat roofs, Electric roof hatch, Gorter roof hatch, Safe roof access, Accessing roof window-cleaning equipment, Roof garden or green roof access, Roof access for solar panel maintenance, Roof terrace access, Roof access hatch, Aluminium roof hatch, Roof door, Roof hatch for renovation