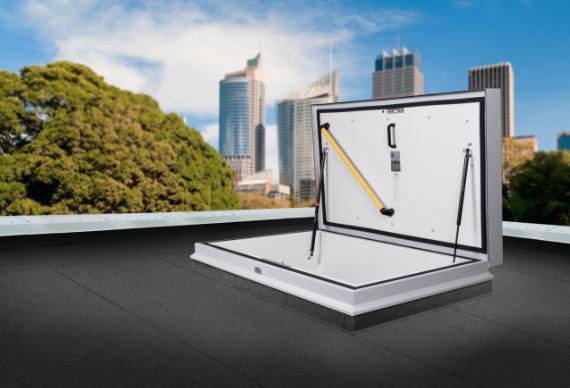 If you want a price for a roof hatch quickly. This can be done in less than a minute. Call Gorter Roof Hatches in the Netherlands on +31 224 21 98 60 and you'll get a quotation for your roof hatch immediately.
Roof hatch price
The price of a roof hatch depends on the format and configuration. Gorter roof hatches can be supplied with scissor stair, ladder or fixed staircase. Roof hatches are also available with a sealed or glazed cover.
If you already know the roof hatch model, configuration and options you want, you can also ask for a quotation by e-mail on or through the request quotation for a roof hatch section on our website.
Price for roof hatch in specific sizes
Gorter roof hatches can also be supplied in specific sizes. Sizes over 1,500 mm with three-point lock and over 2,500 mm with two-point lock are available. The price of a customised roof hatch always needs to be calculated. You can ask for a price for a customised roof hatch by 'phone or e-mail. Please see the contact menu on the right-hand side of the page.
For further information on the Gorter roof hatch, you can contact your local Gorter branch or search the following pages: Access to roof for inspection, Roof access for flat roofs, Electric roof hatch, Gorter roof hatch, Safe roof access, Accessing roof window-cleaning equipment, Roof garden or green roof access, Roof access for solar panel maintenance, Roof terrace access, Roof access hatch, Aluminium roof hatch, Roof door, Roof hatch for renovation